"Is This Another One of Your Crazy Drills?"
When the Emergency Room staff at Boston's Tufts Medical Center heard of explosions at the Boston Marathon, Emergency Management Chief Robert Osgood said staffers turned to him and asked, "Is this another one of your crazy drills?"
He told them, "This is for real. Let's huddle up."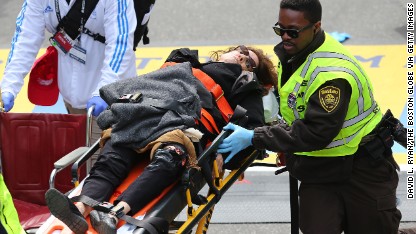 At Tufts, Massachusetts General, Brigham & Women's and other Boston hospitals the scene was likely the same –

emergency disaster protocols being enacted by highly-trained staff

in preparation for the flood of unexpected casualties – triage stations being set up; elective surgeries being postponed and patients, doctors and families being notified; extra trauma staff, orthopedic specialists and psychologists being called in; phone banks being set up; etc.
How often do we pay lip service only to so-called "routine" office building or school fire drills, or at the flight crew evacuation instructions we usually doze through on airplanes? At CommCore we remind our clients that check lists, drills and simulations are essential to any crisis response and communications plan; a plan is only as good as a team's ability to execute it as seamlessly as possible under stress.
Simulations are particularly important to ensure that an organization's crisis communications function is ready to spring into action within minutes:
·
In today's social media environment, news (and misinformation) travel so quickly that there is no time to practice crisis communications in real-time
·
Simulations help reinforce a team's specific internal and external communications assignments that have been designated in advance, including coverage in case of absences
·
IT and website staff can test off-site contingencies that are in place should Internet, mobile and electronic communications be disrupted
·
Practice ensures that designated Spokespeople, Department Heads, C-Suites and key Subject Matter Experts are trained to communicate effectively and on-message with media and internal and external stakeholders
Drills and simulations are essential so staff won't be uncertain when they hear the words, "This is NOT a drill."
Labels: Boston Marathon bombing, CommCore, crisis communications, Crisis drills, Crisis Simulations, Robert Osgood, Tufts Medical Center